Snowstorms pummel the north and east. Bone-cracking cold follows. Heartbreaking NFL playoff losses. The government is closed. The government reopens. At least temporarily.
But ya know what? There's always beer. Here are the 5 most popular from January.
---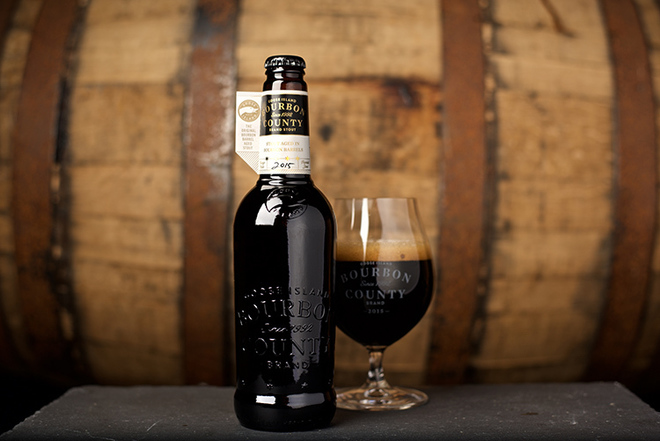 As you probably already know, this one's annually released in November, and it smashes the competition that month (and in December, too). But being the world's most famous barrel aged stout means you're pretty darn popular every month. Hence the appearance here.
---

Photo courtesy of On Milwaukee.
Well hey now! Are you surprised? Because we are!
It's the beer that made Milwaukee famous. We like to call this Crispy Boy the red and white bruiser. Drink one or drink seven. Evidently a bunch of folks across the country are already doing that.
---
Heady started turning up all over the best NYC beer bars in mid-January, which likely accounts for the boost in page views. A curious development—why now?—but no one's complaining. You'll love it the first time and the fiftieth time.
---

Photo courtesy of Craft Beer Kings.
We love the story here. Stone teamed up with Metallica to brew a pretty easy drinking pilsner whose name they pulled from "Enter Sandman" (obviously). It was first released in 2018, but popularity keeps gaining for the 5.7% 16oz tall boy.
---
Hopslam's annual January release creates a view spike so large that it vaults the beer up onto the annual version of this list. This one needs no introduction, of course, but we'll offer one anyway: Simcoe hops, a dollop of honey, a generous malt backbone.
It's a dank and sticky IPA that with the kind of ABV an IPA needs if it wants to survive the mid-winter shelf war with the imperial stouts.