We started BeerMenus in 2008 because of our own passion for great beer.
---
Our Story
1988
Foundation
We were just seven (Eric) and four (Will) when we brewed our first batch of homebrew with our dad, Dwight.
Though we wouldn't actually try the finished product for awhile (pinky swear), we'd caught the good beer bug.
Why? When you brew, you're building something. You're taking an idea—something intangible—and turning it into something tangible, something to be enjoyed. You're committing to a product and continually tinkering with it, trying to make it the best it can be. In a word, it's craftsmanship.
Now, of course, we were seven and four, so we weren't thinking or talking about it that way. But as we grew, we came to understand what our mom and dad had done: from that first batch of homebrew onward, we viewed the world from the perspective of craftsmen.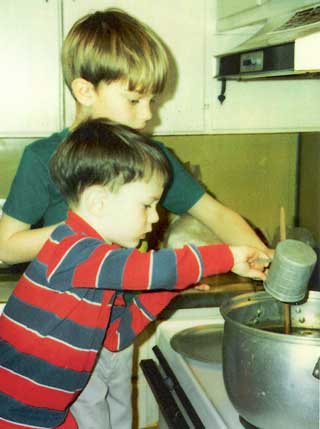 Early 2000's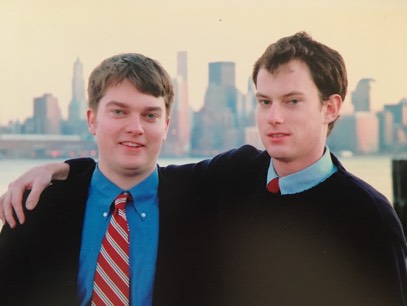 Out of the house
Single digits turned to double and high school to college. Whenever we could, we brewed, but our demand for great beer exceeded our supply of homebrew. Given the void, we gravitated toward the next best thing: craft beer.
Of course, we had our gateway beers: Lancaster Hop Hog (Will) and Rogue Dead Guy (Eric). Like our dad's beer, these were different because they actually tasted like something.
But the more we liked them, the more we craved them. That's when we first noticed the problem: there wasn't a good way to find the beers we wanted. We kept on craving.
2006-7
Identifying the Problem
But why didn't everybody else have the craving?
We understood it as an inefficiency: given the taste, quality, and authenticity gap between macros and craft, many people drank macros because there wasn't an easy way to find something else, something better.
In other words, craft beer was at a disadvantage to the crap-peddling big guys.
So we asked ourselves: How could we help solve it?
We hit our heads against the overpriced exposed brick walls in our apartments, but nothing jumped out. We ground out the work weeks and, of course, the home-brew.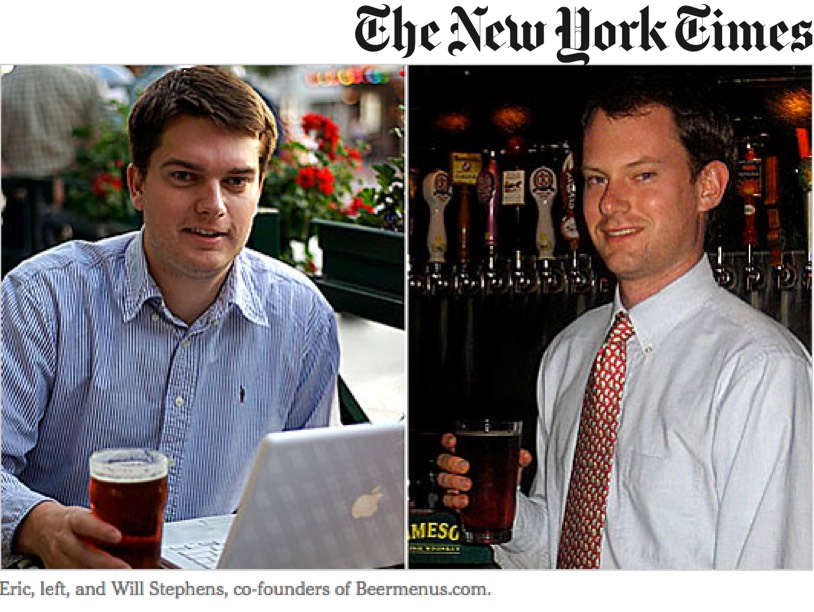 Summer 2007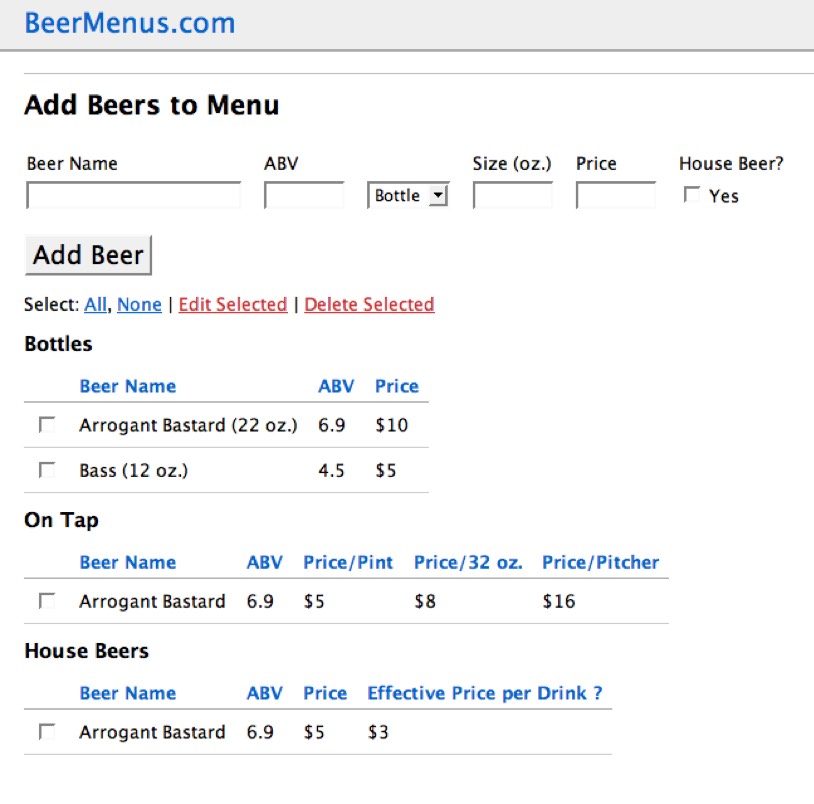 The founding night
One night in 2008 we got together to drink some beer.
Seems pretty normal, of course, but even going into it the night was special: we were cracking open a clone of Stone's Arrogant Bastard that we'd brewed a few weeks prior.
The result: slam-boom-to-the-moon. Home run. Absolutely delicious. We were proud.
So we wanted to do what any prideful fellas would do: we wanted to put our version up against Stone's. Easy enough, right?
Wrong. In order to do that, we needed to find it.
Put yourself back in 2008. Put down your flip phone, turn off that Flo Rida, and imagine you were about to use all the tools at your disposal to find the one beer you wanted now.
You would've Googled it. We did. You would've visited the Stone website. Tried that too. You would've called a few of your favorite bars. We did and got nothing. And, if you were us, you would've even called the New York City Stone rep.
None of that worked. Obviously. We were Arrogant Bastard-less.
So, wild goose chase across the five boroughs?
Heck no.
We called an audible that permanently changed our lives. Rather than going out, we stayed in, bought the domain beermenus.com, and got to work. Thus, BeerMenus was born.
2008
The Great Experiment
It sounds funny now but we initially viewed BeerMenus as an experiment. We knew we wanted it to exist. But did anybody else care? Were we just a couple of badly dressed weirdos?
The answer to both those questions: "hell yes."
In 2008 we launched in New York City, and were flooded with positive feedback. The most common: "When are you coming to my city?!" and "I had the same idea!"
The take home: even then, beer drinkers desperately wanted BeerMenus to exist. If the beers were there, they would come.
But that brought up a larger concern: would businesses keep their menus up to date?
With the hugely positive response from craft beer fans, we knew there had to be a way to make it work. Our intuition was right. When many of the newer craft beer-focused bars in New York began finding us, we knew we were onto something big.
These early partners—people like Patrick from Rattle 'n' Hum and Bill at East Village Tavern—understood the deep value from the beginning and quickly saw and felt the result: their reactions when BeerMenus customers came in—sometimes from hundreds of miles away—were amazing.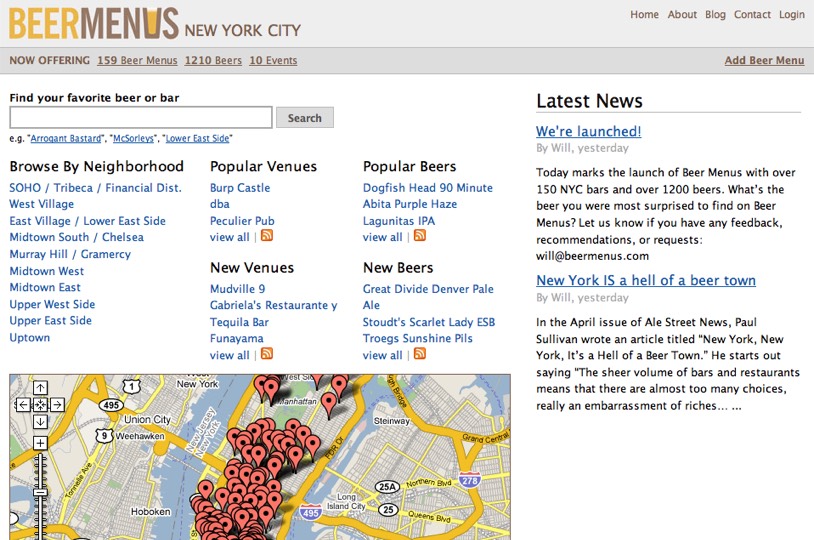 2011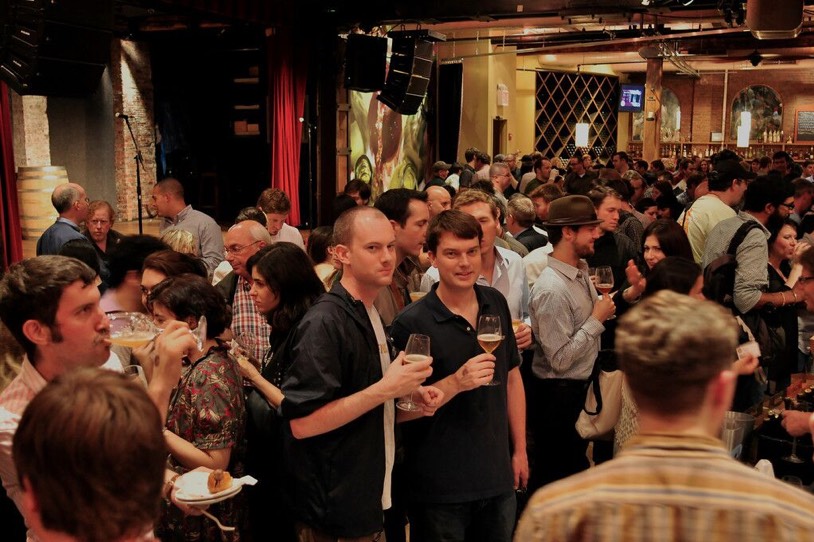 From Experiment to Business
So we had a great idea and we'd identified needs for both craft beer bars and beer lovers. But what next?
We were incredibly thrilled to turn BeerMenus from a hobby/experiment to a business, but we wanted to make sure our labor of love remained just that: our labor of love. We wanted to maintain independence to ensure BeerMenus matured into what we knew it could be.
That meant we'd progress sustainably. There would be no acquisitions, no outside investors moseying in to call the shots. BeerMenus would be Evergreen: it was our career, not our cash out.
2011
Subscriptions it is
So we wanted to be a sustainable business. That's great, but how?
We experimented with a few directions, but it quickly became clear that subscriptions were the right fit: they aligned our interests with those of our customers. Additionally, subscriptions enabled us to grow predictably, which was extremely important for sustainability.
But while we prioritized sustainability (and still very much do), our vision of BeerMenus was always inclusive. We wanted to enhance the craft beer community, and that very clearly meant we would not be pay-to-play.
This is why all businesses who sell beer will always have access to a free basic page on BeerMenus. We are not a pay-to-play organization, and we're proud of it.
"Free" doesn't sound like much. But the principle living inside the offering is huge.
More than anything else we've done, we believe this inclusivity shows our true colors: we're genuine about loving beer and we care about the community. And despite all the acquisitions, mergers, and money flowing through the industry these days, we're holding fast to an inclusive idea of craft beer. The hell with a private equity mentality.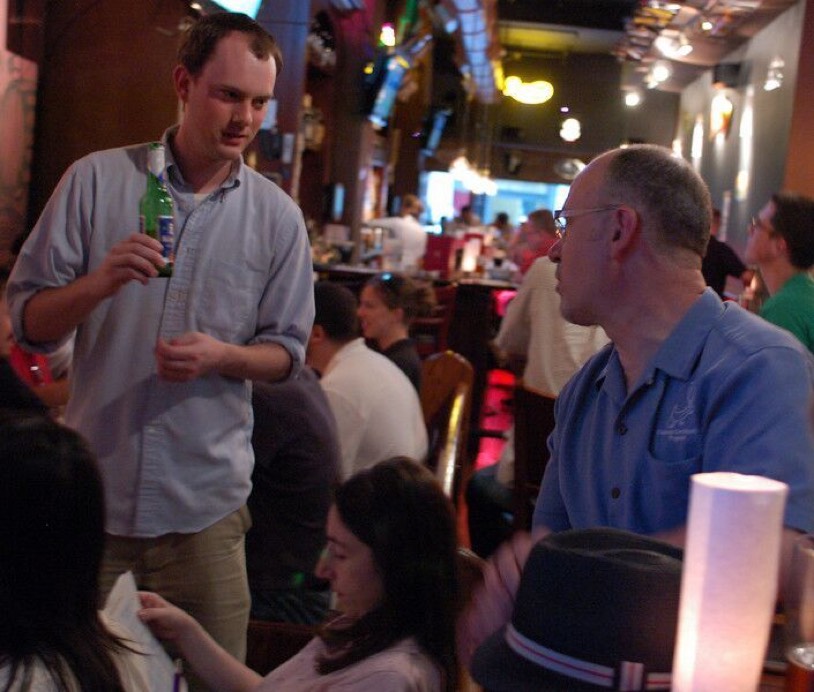 2018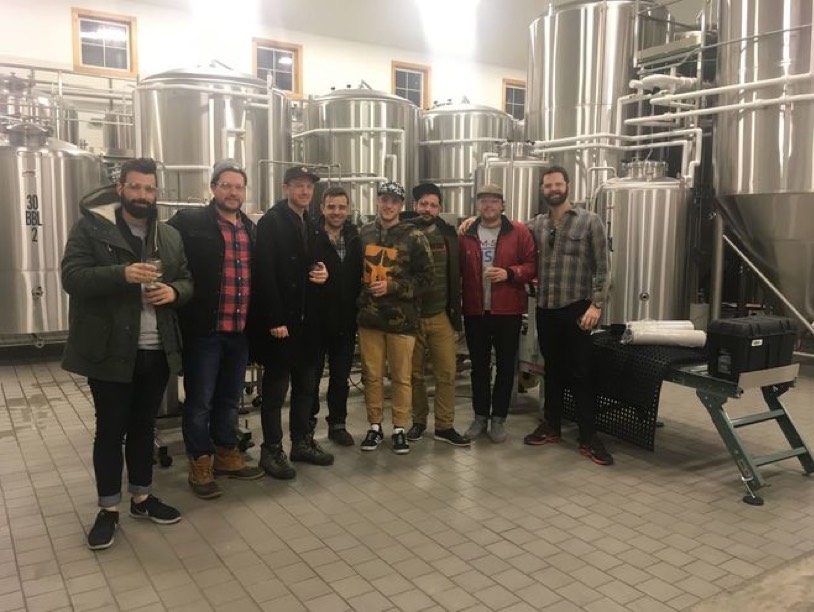 BeerMenus Today
We've hit a ton of awesome milestones the past ten years. Launching in Philadelphia, Chicago, DC, San Francisco, and LA. Moving from a city-by-city model to an open model where any retailer could join. Hitting 1,000 businesses. Quitting our jobs. Hitting 10,000 businesses. Hiring our first and second team members. Launching our iPhone App. Hitting 15,000 and then 20,000 businesses. Launching our Android App. Expanding internationally. Adding more awesome members along the way.
How to describe all this? Bonkers.
Forward
Craft beer is here for the long haul. So are we. As we come to the many crossroads and challenges that inevitably lie ahead, we'll turn to our core values to guide our decisions.
These values led us to create BeerMenus in the first place, and they still course through BeerMenus HQ. They guide us, and they also function as our promise to those we serve, from craft beer fans to the amazing craft beer bars, restaurants, bottle shops, and breweries across the globe:
Community
Everyone who wants to participate in the craft beer community should be able to. This is why we don't bar entry with a pay-to-play retailer plan.
---
Sustainability
BeerMenus is our labor of love. No investors call the shots. We're not waiting around for a cashout. We're not going anywhere, and neither is our vision of BeerMenus.
---
Craftsmanship
Whether you're looking to find great beer or you sell it, you're here because you believe in craftsmanship. So do we. BeerMenus was built with our own sweat, tears, and calloused fingers.
---
Fair and honest business practices
We believe business relationships should be built on a solid, trusting base. We'll never engage in opaque pricing or disingenuous wheeling and dealing. We're proud to treat everyone fairly.
---
Enjoying the hell out of life
We work our asses off, but life is meant to be enjoyed. Family, friends, and life come before work.
As BeerMenus approaches its eleventh, twelfth (and beyond) birthdays, expect nothing different: we'll be here, and whether you're drinking, selling, or making great beer, it'll be awesome to see all of you.
— The BeerMenus Team