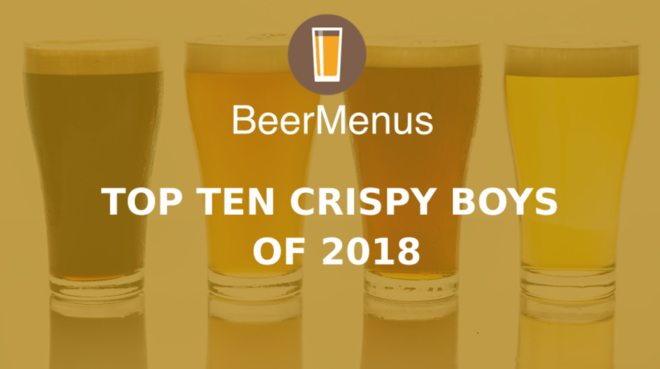 Crispy Boys. Those easy drinking lagered beers that always have a time and place—at the beach in the summer heat, around the camp fire with Pops, toasting a solid hike in the trailhead parking lot.
Even in this era of juicy IPA escalation, the whole BeerMenus team has a big place in it's collective heart for Crispy Boys. But, while all of us enjoy a good Crispy Boy, there's one member of our team—Rex, our head account manager—who's by far the Crispiest. Here you'll find Rex's top 10 Crispy Boys of the year.
Sidebar: we thought there was no better way to show our love for Crispy Boys than making a neat-o t-shirt. Check out our store on Teespring to grab one for you and your Crispy buddies!
---