Phew! We drank a lot of beers this year. We beat up our livers for another trip 'round the sun to deliver you fine folks this list: the 50 best beers of 2018.
2018 was another banner year for craft beer. Just think about it—there are now more than 7,000 breweries in the US. 7,000. Holy shit!
With every passing year a subjective "best of the year" list gets harder and harder. There are just so many great beers we simply couldn't have tasted. In other words, if your local brewery's incredible Baltic Porter didn't make the list, it isn't because you're a certifiable dumb dumb. We just weren't able to taste and judge it. Super sorry about that.
A note on the article: BeerMenus has been around the craft beer world for more than a decade. We wanted to introduce this list this year because the timing felt right: in the past 365 days our team covered more of the country (and the world) than ever before. If anyone could knock this list out of the park, we thought, it's us.
So, without further ado, here are our top 50 beers of 2018.
Moab, UT - Possibly the hardest beer to come by on this list, but worth the adventure it takes. Moab Brewing is found in the town of the same name in Utah, just a few miles from Arches National Park. Here's the pro move: get lunch at the brewery before going hiking/swimming/scorpion hunting, then come on back for dinner after you're done.
Seattle, WA - These days very few breweries get started and focus on the basics. Reubens has always taken that angle—process first—and their beers show it.
Del Valle, TX - The German Hefeweizen that defines the style here in America, it continues to be a beer worth thinking about. Say it with us Hef - Uh - Wizen.


Framingham, MA - a/s/l - Chat Room is a collaboration IPA brewed with Counterweight Brewing in Hamden, CT using South African Hops. This was a surprise pickup when our man Rex came back from a weekend in CT and... well BRB I need to go snag another 4.
Petaluma, CA - Lagunitas would love to tell you the story about their fresh hop beer, and the technology they pioneered to allow them to make fresh hop style beers year-round. But we'll keep it shorter: freshness counts for a whole helluva lot, this beer is packed with freshness, so you should always drink a Born Yesterday.
Auburn, NY - Two facts: Porters don't get enough love. Prison City gets tons of love for their IPA's. Given those facts, it surprised us that during a recent well-rounded Prison City tasting the standout was Locash, a Porter. Roasty, chocolatey, with just a hint of sweetness. The best porter we've had in years.
Jupiter, FL - Civil Society makes some bangers, and not just of the hazy variety. But their birthday variant of Fresh loaded with Dragonfruit was a welcome spin on an already outstanding beer. Plus it ain't bad to look at, neither.
Brooklyn, NY - Action Bronson is dope, so we had high hopes when he and Stillwater announced this beer. Then it was a beer/wine hybrid sorta jawn. So we were very hyped, and—awesomely—7000 lived up to our hype. Trade your latest Supreme for a 4 pack if you have to, you'll enjoy this more.
Madison, WI - It arrived later than much of the country, but haze now has a presence in America's Dairyland. This one stands up to the best IPAs out there, and the fact that they're so skillfully blazing the trail just one mile from our man Dylan's house sure as hell doesn't hurt. Don't sleep on the merch, either.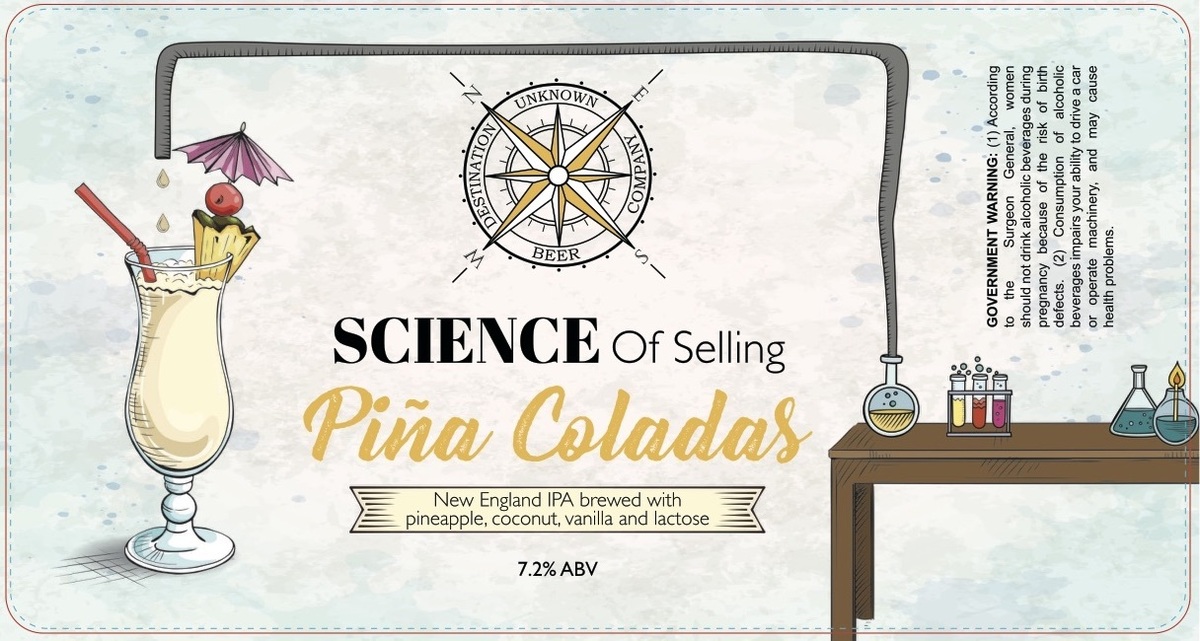 Bay Shore, NY - Milkshake IPA's are a phenomenon, and it's becoming overwhelming. Not saying they're right or wrong, but there aren't many worth writing about. Science of Selling Piña Coladas, though, is. So we're writing about it. To quote our man Rex, "I enjoy this more than any Piña Colada I've ever had".
Denver, CO - There's more than 70 breweries operating in Denver, let alone the rest of the Centennial State, and oh oops another brewery opened while we were typing this. But every beer drinker we talked to named Cerebral as a must visit(along with Trve, which we knew) whilst in Denver. So you best believe we hopped on a pair of Lime Scooters and visited the science themed taproom. We snagged a bottle of Contact Precaution for after dinner and it's beautifully developed Brettanomyces body and nose brought this above all the other beers from a long day of brewery hopping and drinking.
Brooklyn, NY - We've been good buds with the Grimms for awhile now. We've also been good buds with the Mekelburg family behind Mekelburg's for quite some time. So when a collab was announced, and that collab was going to feature the famous Mekelburg's Babka, we were ready to queue up. Lucky us, the rest of the world is still stuck on traditional pastry stouts and hasn't yet lost their mind over the potential of Babka beers. It's still around, and you should get a pack as well as some Babka, thank me later.
Bailey's Harbor, WI - More newly arrived Wisconsin haze. The beer is fantastic—the addition of guava here adds a sweet creaminess that embraces the base beer and pulls it lightyears ahead—and the can's artwork is nothing to sneeze at. Also make sure you keep an eye out for Hacienda's wild beers—located on Wisconsin's beautiful Door peninsula, they've got one of the finest coolships in the entire country.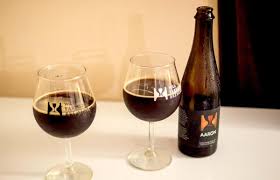 Greensboro, VT - A boozy, malty, barrel-forward British Style Barleywine (the best kind of barleywine), this one is done by the master. Are you surprised it's one of the best of the year? You shouldn't be, because Barleywine Is Life #BIL.
Marengo, OH - Follow your nose broh, those goofballs from Marengo (Where?!) constantly rip juicy bangers so good you'll want to smash 'em straight to yer dome as often and quickly as possible. This one was extra musky, like they broke into an Orange Julius and went buckwild. But it's beer. We promise. Yee Haw!
Grand Rapids, MI - I imagine fights have broken out in years past when Founders released their massive Maple Bourbon Barrel imperial stout. It was in such limited supply that just a few ounces was a treat, even for die hard beer geeks. This year the beer came back around and there's no shortage - even at the local Whole Foods. The intense flavors of booze, coffee, and maple sweetness are all there in incredible measure. Larger production hasn't turned us off to this beer. In fact we're thankful, and you should be, too.
Portland, OR - Not sure if you're aware, but there are a couple breweries in Portland, Oregon. Have you heard? We're sure you've heard. But Great Notion makes the beer that brings people in from miles around. And consider how many other great options there are in Portland, but the geeks have spoken. And in this case, the beer geeks aren't wrong. Juice Box is a juice bomb amongst the ranks of the best of them.
Minneapolis, MN - The hazy IPA standard in Minnesota, made by a brewery with a damn fine business model (it's a cooperative). Available at almost any Twin Cities liquor store, the prevalence has seriously upped the craft baseline in the Land of 10,000 Lakes.
Richmond, VA - Overfruited sours have been around for a little while now, and judging by the lines folks are very ready to queue up for them. But The Veil really went wild with their Tastee series for this one. Inspired by the cocktail of the same name, we wouldn't blame you for making this into a slushie and forgetting it was ever a beer. Hell, we encourage you to do that. And when you do let us know, because we'll be there with bells on.
Denver, CO - Ok does this beer get bonus points for being named after a great Menzingers record? Hell yeah it does! But when was the last time you got excited about a Session IPA? Have you ever gotten excited about a Session IPA? Get excited about this Session IPA.
Chicago, IL - If you asked our team what their top ten favorite beers of all time were, I think everybody would have a beer from Half Acre on their list. Their portfolio is full of iconic beers in the craft beer-iverse. And while they continue their march toward world domination and bless more folks with Daisy Cutter, Pony, and Tuna, there are some folks lucky enough to catch their limited releases. Foremost among them: Big Hugs and its variants. Vanilla Big Hugs absolutely nails the big, boozy, semisweet characteristics you want in this style without going overboard. You'll want to give the can a Big Hug. In fact we encourage it. Go ahead and snap a pic of yourself while you're doing it. You'll love finding it again once you're in assisted living.
Brooklyn, NY - Even if your brewery focuses on hazy IPAs and fruited sours, your brewers will probably get bored with that and want to drink some pilsners. The team at Folksbier is no different, and we're thankful that they've gifted us Old Bavarian Lager (OBL for those in the know). More German inspired (read: flavorful) than the other Crispy Boys on this list and a highlight of their skill.
Portland, ME - Allagash is known for two things: their White (the beer that Blue Moon wishes it was) and their insane wild beer program (the wild program every other brewery wishes it had). Enjoying any of their coolship offerings is both a privilege and a divine treat, and Resurgam is our favorite. Rich fruit notes, perfect acidity, and a dry finish.
Chicago, IL - Don't you love wandering into a suburban brewpub full of families and people of all stripes and being blown away by their hazy IPAs? It's almost like your own little secret. Where's all the hype? Where are all the geeks? Why doesn't everyone have their nose in their phone, benevolently handing down ratings of 4.25-4.75 bottle caps? I can buy this beer any ol' time? I can't believe it! I'll take a case and be back as soon as I've finished. This beer has a nose that jumps from the can, full of bright and tropical fruit flavors, and it comes without too much hype.
Washington DC - From our Co-founder/CEO Eric:
When visiting Washington DC this year, my wife and I were lucky enough to join a tour of Bluejacket Brewery led by their Beer Director, Greg Engert. The tour culminated with a tasting of Bluejacket's Barrel-Aged Double Mexican Radio imperial stout, sipped alongside barrels that were aging the beer for future releases. The beer was remarkable, and enjoying it with my wife at Bluejacket after learning about the brewery and how the beer was made from Greg, made it an absolutely outstanding beer.
Denver, CO - Sometimes what makes a beer great is when it arrives in your hand. For Cold it was after working around the room at the Extreme Beer Festival and drinking more BA Stouts in an hour than my liver would prefer in a year. The perfect palate cleanser, extreme because it was simple in a room of radical beers, I'd love to relive that first pour every day.
Decorah, IA - Here's the thing: if you talk about Pompeii with anyone who considers themselves a "beer girl" or "beer guy" you're going to learn that it "isn't the same since they scaled up." That's probably true. But you know what else is true? If you're anywhere within Toppling Goliath's regular distro footprint, you're going to be able to walk into a liquor store and buy a four pack of cans. And even if it's no longer world class, that availability matters. A lot.
Boston, MA - We all owe something to Trillium. They really helped get a lot of folks on board with the NEIPA. And their Dialed In series is something other brewers should take a hint from, too. Brewed with rotating wine grape juice, these beers bring a bit more sweetness than your average NEIPA but the added depth of flavor is a marvel in itself.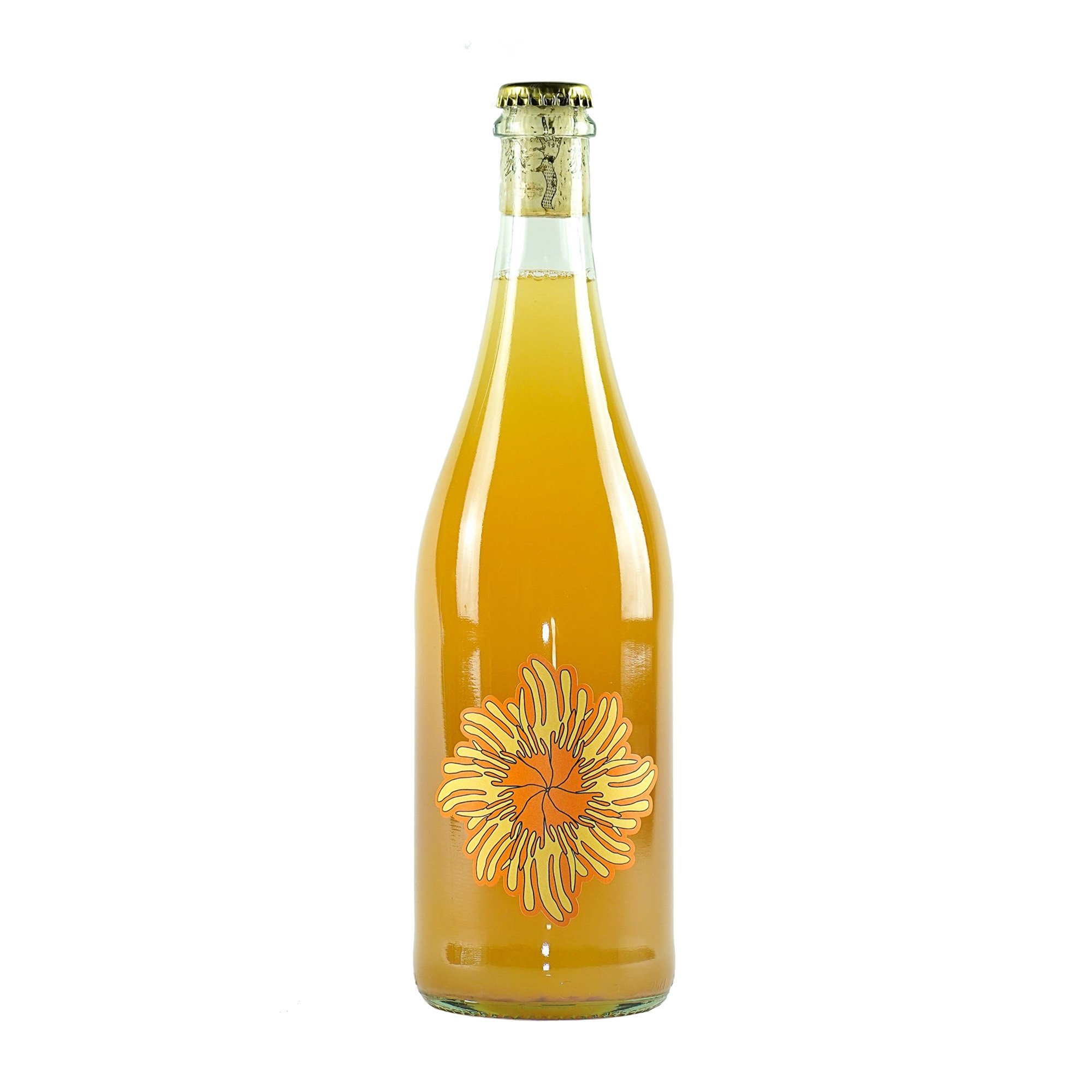 Ardmore, PA - The stand out wine grape infused beer from the year, this series is upwards of 49% grape must. It's exciting to try a beer that pushes the limits of what beer can be, and deliver on the flavor as well as the innovation.
San Diego, CA - Horus is known for their wood-aged beers, but the first entry we were able to snag in their IPA family blew us away as much as anything else they've done. Plus, ospreys are badass: when they catch a fish they rotate it 90 degrees in their claws so they can fly back to their nest more aerodynamically. You're welcome for that tidbit.
Brooklyn, NY - The best Brut IPA we had this year, and we tried to get our hands on as many as we could. (I'm not drunk, it's research, I swear). Sparkling and dry, eminently drinkable, it's everything we think a Brut IPA should be...if you made us decide what a Brut IPA should be.
Providence, RI - For a such a tiny state, Rhode Island has quite a beer scene. Brewery-for-brewery they can take on their neighbors to the north pretty handily. Long Live stands out because they're always one of the most popular businesses on BeerMenus (3 years running!). And when we finally got to visit, we really understood why the people of PVD clamor for every ounce this tiny brewery makes. This is one of many breweries where we could've picked any number of beers, but this stood out as a brilliant example of an NEIPA.
Livingston, NY - Dan Suarez has chops—he came from Hill Farmstead after all. And when he ventured out on his own he wanted to focus on process as well as drinkability. Palatine is the perfect meeting of both, gently sweet with a bready malt backdrop.
Athens, GA - A perennial chart topper, Creature Comforts has been smashing the Georgia beer scene with Tropicalia for longer than a lot of breweries have been around. Take every opportunity you can to drink some down.
San Diego, CA - The beer that Lost Abbey makes exclusively for the legendary Toronado's anniversary each year has got to be special. And it is. Cable Car delivers with a deeply funky nose, tons of complexity, and beautiful acidity. This beer would be worth the trip to Toronado alone, though once you arrive you'll obviously have no shortage of awesome choices. Just be sure to bring a stack of cash—this bar doesn't take cards and I don't want you making the same mistake I did.
Garnerville, NY - A collaboration with Ommegang, this is the last beer 2018-consumed beer that made the cut. An easy drinking rice lager may not seem like something worth going out of your way for, but I promise it's a divine experience you need to have.
Chicago, IL - Chicago winters are cold. Like 0 degrees for weeks on end cold. But when Forbidden Root did a can release of this beer in February the weather didn't stop folks from waiting outside to get their allotment. No promises on waiting in the cold, but I'd gladly buy this beer by the case load and not share a single ounce. Juicy beyond juicy, you may catch me swimming in a pool of this beer before 2019 is out, stickiness be damned.
Austin, TX - Kvass, named for a traditional Slavic beverage, is made from Rye bread. And Jester King utilized local bread as well as malted Rye to produce this delicate exploration of new flavors. A beer that's hard to describe as anything other than rustic, seek this out if you can.
Brooklyn, NY - The People Power beer project spawned nearly 100 beers, all united by name and mission: to support the ACLU's People Power campaign. The team at Threes launched this campaign, and although the campaign was enough to get us excited, this Pilsner was perfectly executed.
Everett, MA - Eventually craft beer is going to have to go toe to toe with Big Beer for market share, and Night Shift has gotten way out in front by dropping this craft light beer. And guess what: it kicks ass! Light like the beers your dad loves, but without the guilt of drinking WorldBeer™️ Beers.
San Diego, CA - Mikkeller is taking over the world. 2 US based breweries and more bars than I've got fingers & toes. And they've built an army of beers, all of which are notable. Staff Magician makes the cut for developing rich, fruit-forward flavors and aromas at an imminently drinkable ABV. Plus, don't you love looking at Keith Shore's Art?
Chicago, IL - Hop Butcher runs the hazy can game in Chicago-land, and if you didn't know that I hope you've enjoyed living under a rock for the last two years. Constantly churning out new hop blends, always improving their beers, and all around great folks—just get your hands on whichever beer of theirs you can.
Chicago, IL - By now you know Off Color is an incredible brewery, right? Ambitious, adventurous, probably a little bit crazy (but we love it). This beer is notable for its story as much as its incredible execution. A collaboration with the team behind Miller High Life, this beer is a beautiful, sparkling, lightly tart Wild Ale. We recommend drinking it in a champagne flute, and when you're done done crack a bottle of High Life or 10.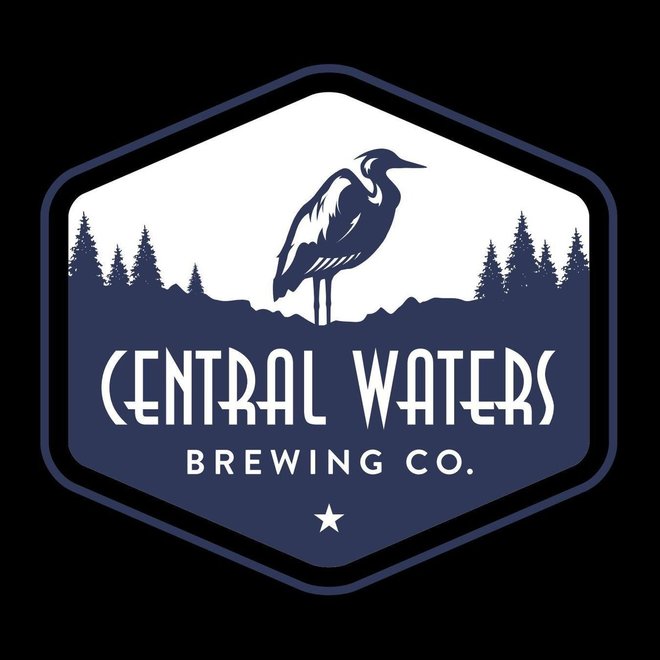 Amherst, WI - This one's hard to come by. No doubt about it. But if you've got a guy (much like my dad does for his car brakes, drywall, salvage-title Nissans, etc.) do whatever you need to get it. A super limited barrel aged imperial stout made to celebrate the twentieth anniversary of this fantastic solar powered brewery in tiny Amherst, WI.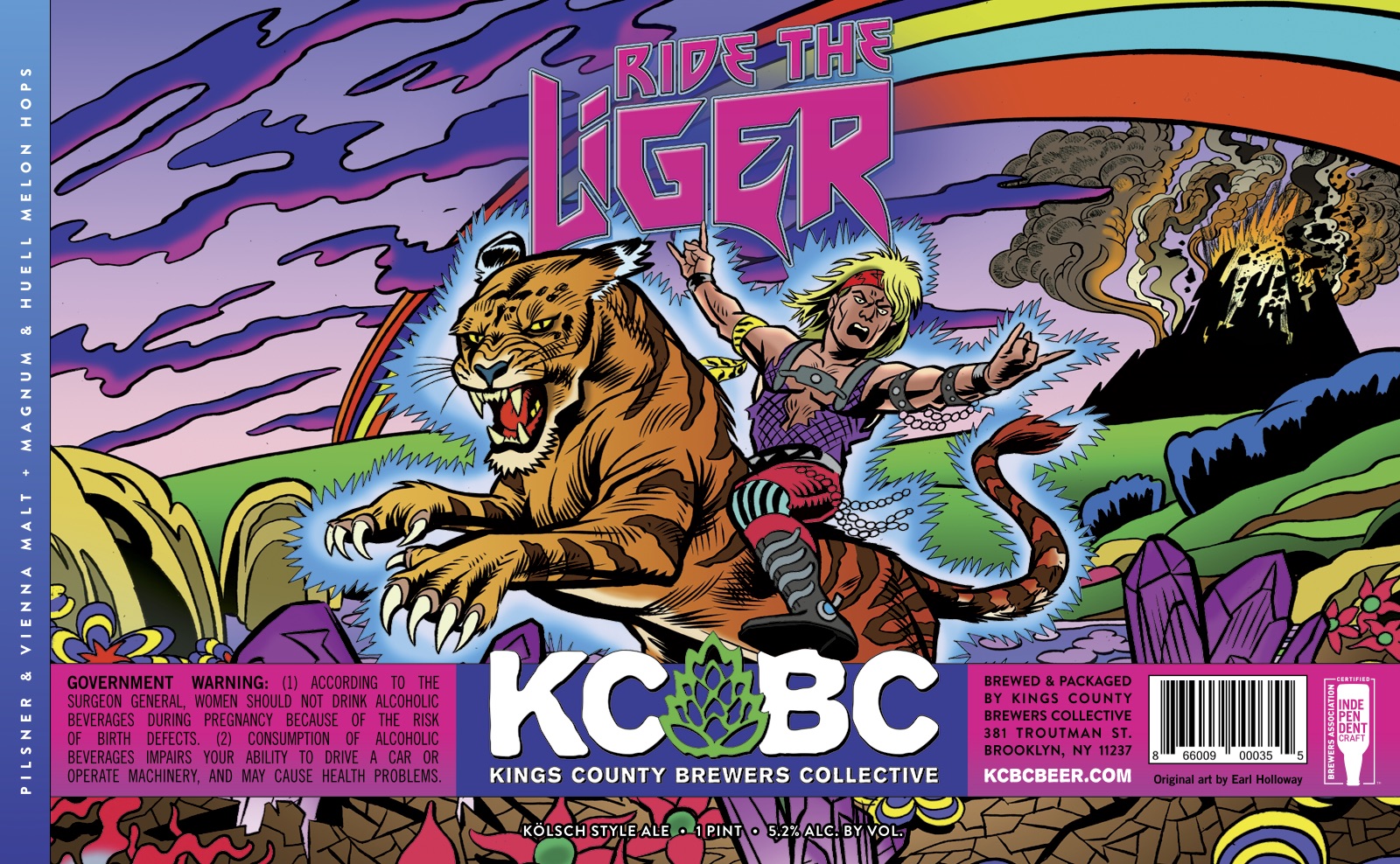 Brooklyn, NY - KCBC is known for their hoppy beers, and any one of their hoppy beers could've made this list. But a super tasty, super clean Kolsch is just harder to make. And they freakin' nailed it with Ride the Liger! The lesson we learned? The folks over at KCBC aren't one trick Ligers.
Evanston, IL - There's a big benefit to sitting in on the recipe-making process of a beer: you get to determine which flavors you want to cook up in the kettle. We had the joy of doing exactly that with Unsurpassable Clearance. We piloted this beer with our good friends at Evanston's Sketchbook Brewing, scaled it, improved it, and then drank the hell out of it all over Chicago. They bring it back from time to time, so enjoy this juicy passionfruit DIPA next time you can.
Richmond, VA - Have you ever had Apple Brandy? I hadn't had it before this beer, but using Apple Brandy barrels to treat this imperial milk stout rounded its edges just perfectly. Sweet, smooth, a hint of boozy, and mountains of flavor that developed with each sip. Now I'll order Apple Brandy anywhere I can. It'll bring me back to this beer. Almost.
Hammond, LA - This beer put Gnarly Barley on the map. This beer also kept Gnarly Barley on the map. It's a flagship beer with hype. So much hype, in fact, that if someone told you to drive into the bayou wilderness and answer a wizard's riddle to get it, you could very well find yourself doing so. Except you don't need to because you can get it at grocery stores in New Orleans. But, let's be honest, there's probably a guy in a wizard costume there too. Same same.
San Diego, CA - When you drink as much beer as we do, very few beers bring you that "aha!" moment like your first real 'craft beer'. Ice was so fresh, so crispy, so dang tasty that you could (and should) drink it all night, with all varieties of foods, in all varieties of activities. Celebrate a beer that's a delight for how delicately it delivers flavor. Or celebrate a beer that is so simple maybe there's nothing there at all. This is the year of the Crispy Boy, after all.
Garnerville, NY - Wrench isn't new this year. Industrial Arts isn't new this year. But I dare you to find such a phenomenal example of the NEIPA, especially one that's as consistent as Wrench. Wrench is the gold standard that other NEIPA's should be striving for, and that's why you've found it here at the very top of our list. Keep knocking it out of the park, y'all!
---
Honorable Mention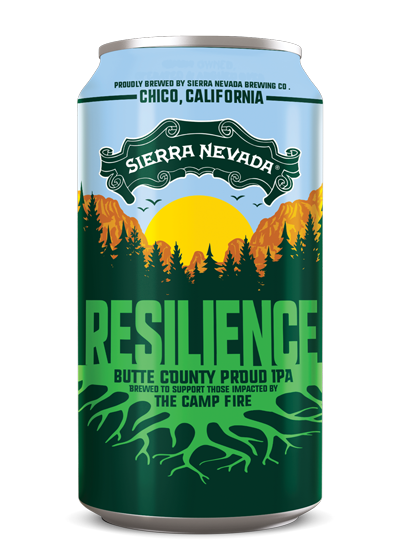 Chico, CA - This falls fires in northern California were devastating. They seriously affected many of Sierra Nevada's California neighbors, and the brewery knew it. If put in the same situation, we'd like to think that all breweries would have done something to help—raise awareness, make a donation, etc. But Sierra Nevada went two steps further than that: first, they brewed a beer, 100% of the sales of which will go to help the victims. Second, they made the recipe public and urged other breweries to brew the beer and do the same. Over 1200 breweries did, and as the beer continues to hit taplines and shelves around the country, the victims of the fires will continue getting the help that they desperately need. An amazing move from and amazing group of people.
Brewery Ars Gritty Gruel
Philadelphia, PA - 2018 was grueling, a nightmare of a year for lots of folks. Whatever your particular nightmare, Gritty (the Philadelphia Flyers newest mascot) is a pretty suitable embodiment. Pure Jim Henson inspired Nightmare fuel. The beer worth remembering for 2018 is the can emblazoned with his bright orange face and menacing googly eyes, thanks for that Brewery Ars.
---
About the Author
Gage Siegel is our head of Brewery Relations, among many other things. He lives in Brooklyn, NY and has the tattoo sleeves to match. He loves his Frenchie Nelson (pictured above), beers that get turned into slushies, and all high quality Crispy Boys.