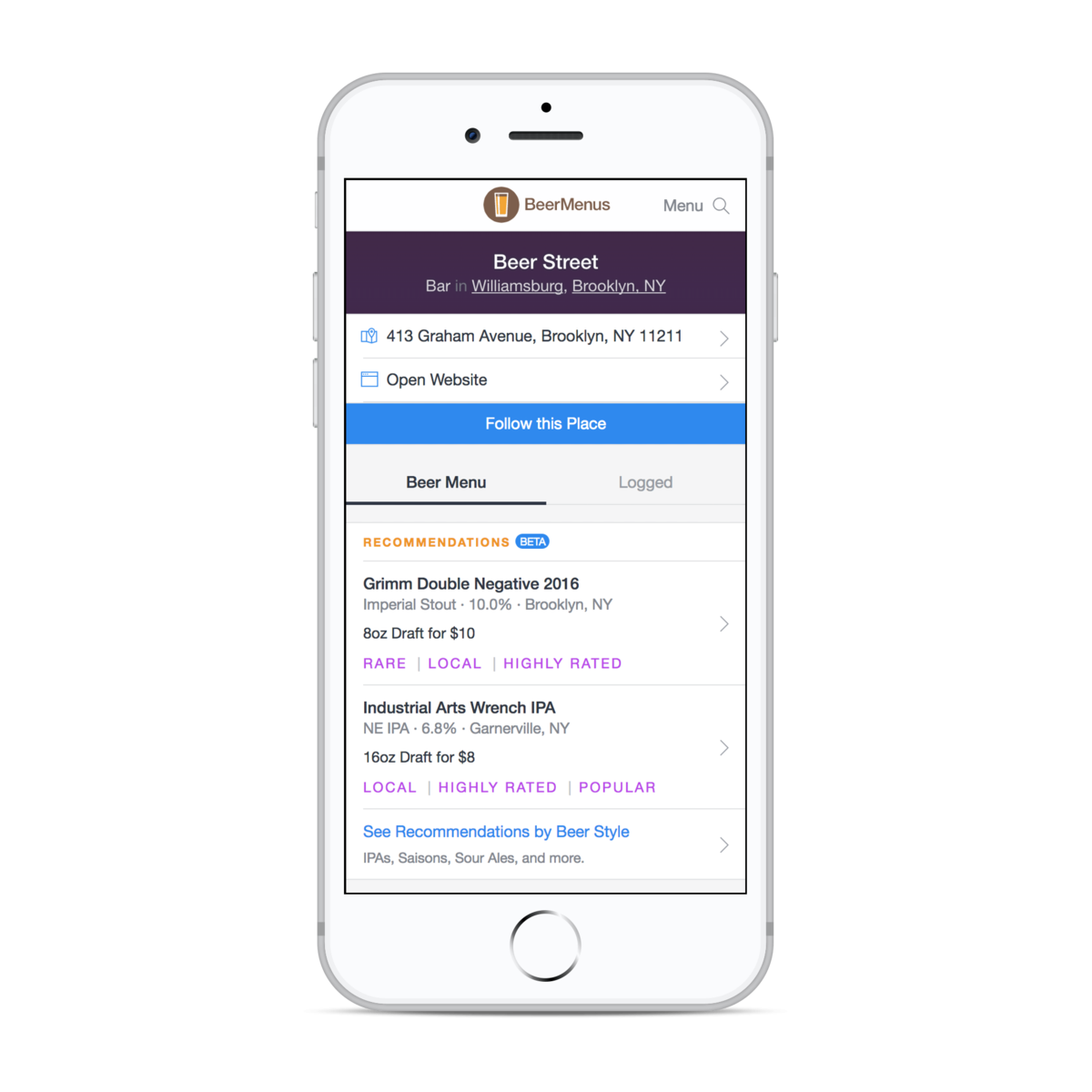 We're excited to announce a brand new product: Beer Recommendations!
Starting January 25, your BeerMenus menu on mobile web, iPhone, and Android will lead off with an all new "Recommendations" section for all users!
We're still working out some kinks (hence the "BETA" tag), so please let us know if something looks off.
---
We'll get into the algorithm-y weeds below (grab some popcorn!) but here's the bare bones story: beers land in the "Recommendations" section based on how well they score in 5 categories:
• Is the beer local?
• Is the beer rare?
• Is the beer sought-after?
• Is the beer new to the menu?
• Is it rated well?

As you can see, we also provide an option for your more educated customers: Recommendations by Beer Style. For example, if someone knows they want a hoppy beer but they don't know where to start because you have a ton of IPAs, they can navigate to "Recommended Hoppy Beers."
Like I said, we'll get into specifics below, but before we get any further let's address the most important question:
---
Continue Reading...